You can reach us 24/7/365
On-the-spot and remote support
When doing CPT tests, steel tubes are a significant part of equipment. These tubes with variating diameters are pushed statically into the ground with a penetration speed of 20 mm per second. You attach your conical tip at the bottom side of the tube. At Gouda Geo-Equipment, you can find high-quality CPT tubes with various diameters and screw threads that help you get the most accurate testing results.
Do you have questions? Don't hesitate to contact us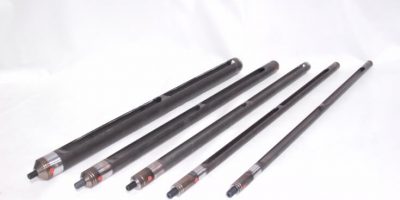 We offer CPT tubes for your system in various sizes
Count on us to provide you with the best and most complete range of geotechnical instruments. You can find a broad range of different CPT tubes at our company that enable you to do efficient soil investigations. Whether you are looking for 36mm, 44mm, or 55mm tubes or casing tubes, we have got everything you need. Are you struggling with cleaning the interior of your tubes? No problem. Our cleaning tools help you get the tubes ready for your project. You can also make use of our cone calibration to ensure yourself of optimal accuracy of your testing results.
We have clients in more than 130 countries all over the world.
Order your materials at our specialized Geotech company
Our Dutch CPT company takes great pride on our focus on innovation and service experiences. Order your CPT tubes at our Geotech company and ensure yourself of premium quality equipment for highly accurate measurement. Do you have questions about our products? Contact us by calling (0)715 318 475 or send an email to info@gouda-geo.com.