You can reach us 24/7/365
On-the-spot and remote support
Find all the equipment for your dissipation test at Gouda Geo-Equipment. With dissipation tests, you are able to characterize groundwater conditions. This is crucial information for soil investigation as it allows you to optimize the foundations of any building project. Conduct your research with our innovative materials and be ensured of highly accurate CPT data.
Do you have questions? Don't hesitate to contact us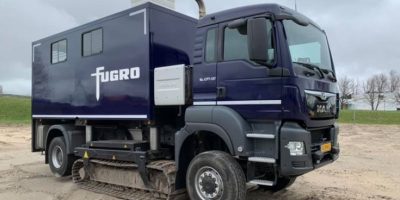 Our dissipation test helps you determine the decay of pore water pressure
A pore pressure dissipation test can be used to measure the decay of pore water pressure over a specified amount of time. You can record these reading in-situ with our geotechnical equipment until about 50% of the pore water has dissipated. This helps you understand how the soil is going to behave with heavy surface loads. If you want to gather more data about a surface, we recommend using our CPTU testing kit. With this kit, you will be able to measure pore pressure along with many other CPT statistics. Let us know if you run into any problems, we will gladly provide you with our complementing services.
We have clients in more than 130 countries all over the world.
Trust on our many years of experience
If you want to run a dissipation test with our products, please contact us so we can tell you more about the specifics of our equipment. You can call either call (0)715 318 475 or send an email to info@gouda-geo.com. Our Dutch CPT company has many years of experience in this field of research and we will gladly provide you with the right materials for you next dissipation test.