You can reach us 24/7/365
On-the-spot and remote support
Gouda Geo-Equipment provides you with the best UXO detection equipment. These products allow you to detect bomb cases with magnetic methods. Trust on our experience as one of the market-leading companies in the field of CPT and soil investigation methods to supply you with high-quality UXO detection equipment for your next job.
Do you have questions? Don't hesitate to contact us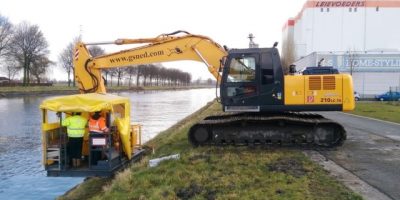 The importance of using UXO detection equipment
Our UXO detection system is based on the same methods as our magnetometer. Use this geotechnical equipment to measure rates of decay. You can equip our UXO detection products during mining, but it is also useful for shallow metal detection. Benefit from this accurate and efficient tool during your next project. Our company is specialized in the manufacturing of CPT testing equipment and offers you anything you could need for a proper and professional soil investigation. Do you run into problems with any of our instruments or are you in need of maintenance? No problem. Benefit from our complementing services to have your gear up and running again in no-time.
We have clients in more than 130 countries all over the world.
Contact our team for more information
Are you interested in our UXO detection equipment, or do you have any questions about this product? Feel free to contact our team and ask them all of your questions. You can reach us 24/7 by calling (0)715 318 475 or you can send an email to info@gouda-geo.com. We will support you anywhere, whether you need our help remotely or on-the-spot.